THE QUIRKY CHEF

Be inspired by George Duran's creative and fun way of cooking.
George Duran is a Venezuelan born American chef and entertainer. You might have seen him hosting "Ultimate Cake Off" on TLC or "Ham on the street" on Food Network. He has also written the cook- book "Take This Dish and Twist it" and appeared on numerous TV shows.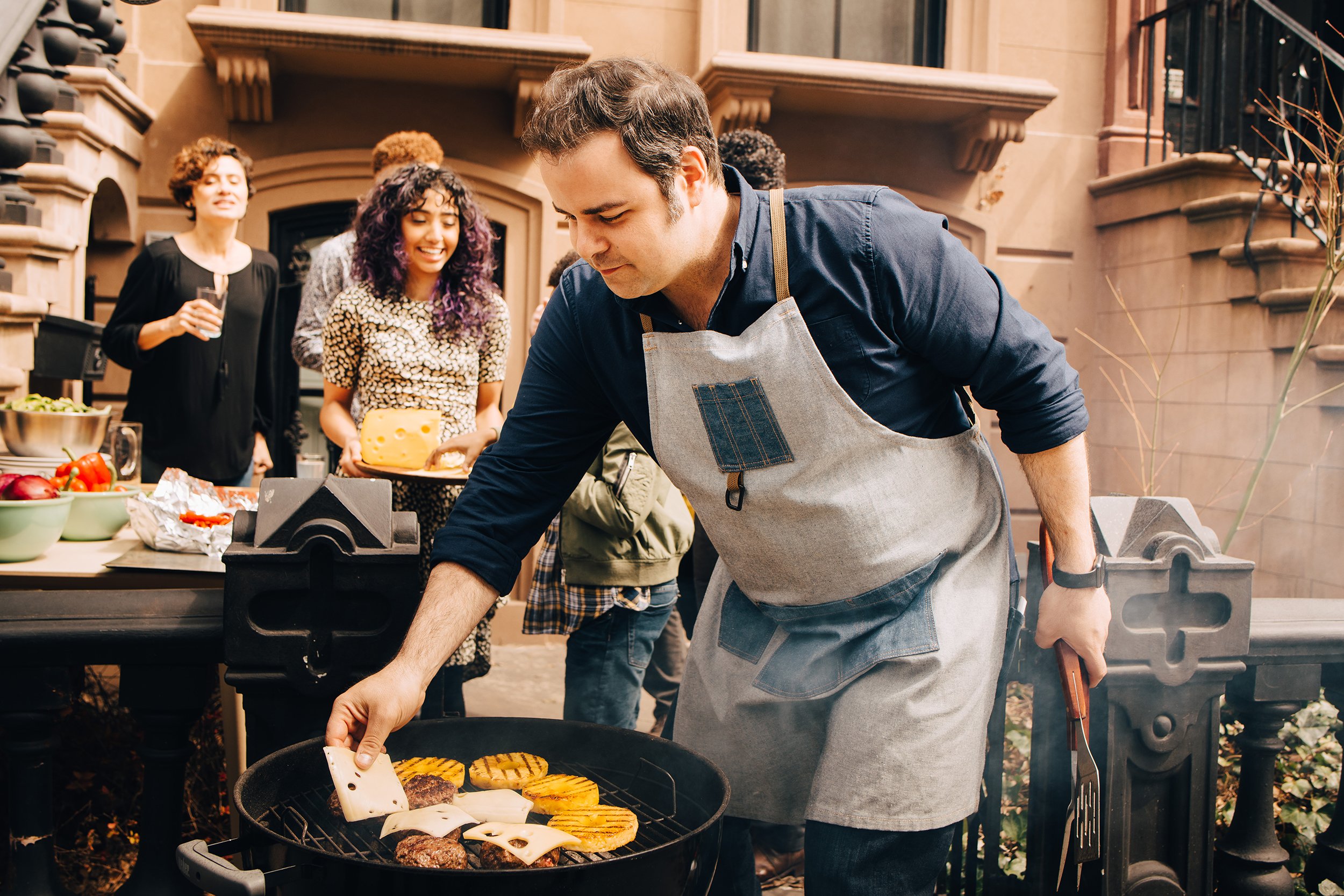 Chef Duran was a natural choice for us. His playful and exciting approach to food marries perfectly with the versatility of Jarlsberg®.
His unpretentious, quirky culinary style shines through in his recipes as they are both creative and easy to make. His whimsical approach to food will definitely take your burgers to the next level.
Chef Duran has made four unique Jarlsberg® Burger recipes, including one vegetarian burger and one burger with grilled pineapple slices in place of burger buns. Even though the burgers are distinctly different, they have one thing in common: They're all irresistible.