Whether on a quest to find the best cheese for melting, or just in the mood for a change, Jarlsberg® is an obvious choice for all your future melted cheese escapades.
Jarlsberg® melts beautifully, making it perfect for basically anything with cheese on it, or in it: quesadillas, paninis, gratins, pies, pastas, pizzas or burgers — and we think that Jarlsberg is the best cheese for grilled cheese sandwiches.
How to make a delicious grilled cheese sandwich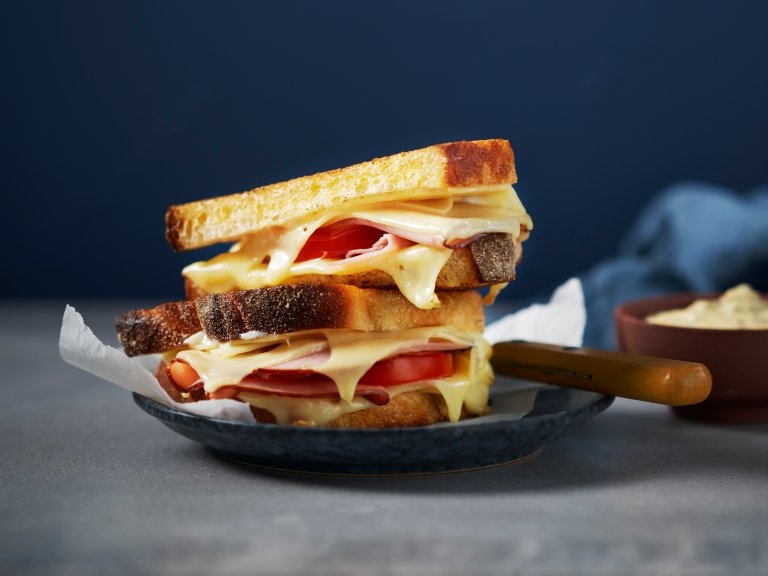 The mild nuttiness of Jarlsberg® makes a great companion for most herbs, spices and flavour palettes. It also offers just the right chewiness when melted and becomes sweeter when heated. In fact, Jarlsberg® gives any cheese dish a new depth of flavour.
Although Jarlsberg is a singular creation, it shares a lovely trait with its Swiss cousins, in that it's incredibly stretchy — so don't be afraid to replace your Emmenthal or Gruyère with Jarlsberg® for your next fondue or raclette night.
How to make a mac'n cheese toastie