Fancy a panini, Reuben sandwich, quesadilla, croque monsieur or Welsh Rarebit? The grilled cheese sandwich or toastie has many names and comes in many forms around the globe. At the heart of them all is the stretchy, rich and tasty deliciousness of cheese.
You can enjoy an Italian panini, a Mexican quesadilla or a French croque at a sidewalk café pretty much anywhere in the world, but you may not come across a Welsh Rarebit so often. This distinctly British creation consists of a hot cheese-based sauce served over slices of toasted bread. Originating in the 18th century as "Welsh rabbit" (the dish is also known as a British or Scots rabbit), it was later reinterpreted as "rarebit", as it definitely does not contain rabbit.
Try our Pastrami Surprise Melt Sandwich
The French standard croque monsieur also comes in many varieties. This baked or fried ham and cheese sandwich is based on brioche-like or buttery bread, often topped with béchamel sauce to make it even richer and more scrumptious. This café classic has also been turned into the croque mademoiselle, a lighter vegetarian version often accompanied by chives, cucumber and a salad.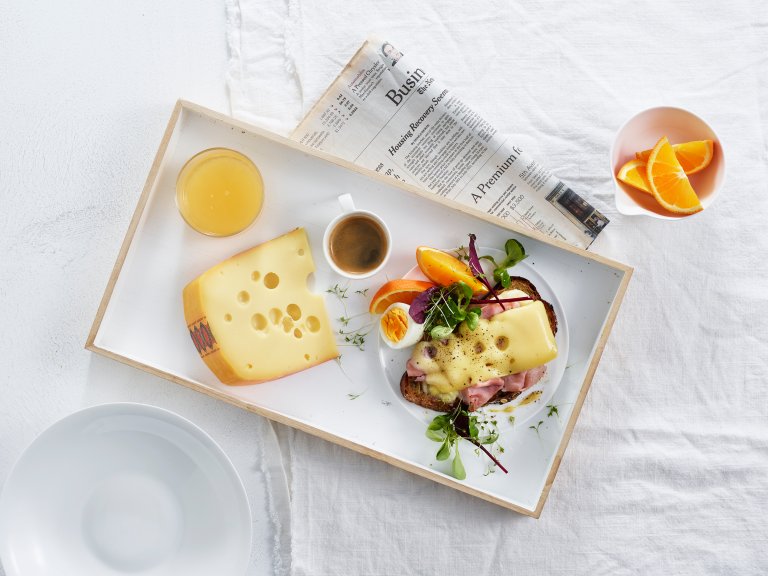 No matter which corner of the world you gather your grilled cheese inspiration from, we think that Jarlsberg® is the perfect ingredient in any grilled cheese dish. Its agreeable nuttiness and sweetness is a great companion to most herbs and spices, it offers just the right chewiness when melted and it's really stretchy. Enjoy! Bon appétit! ¡Buen provecho! Velbekomme!